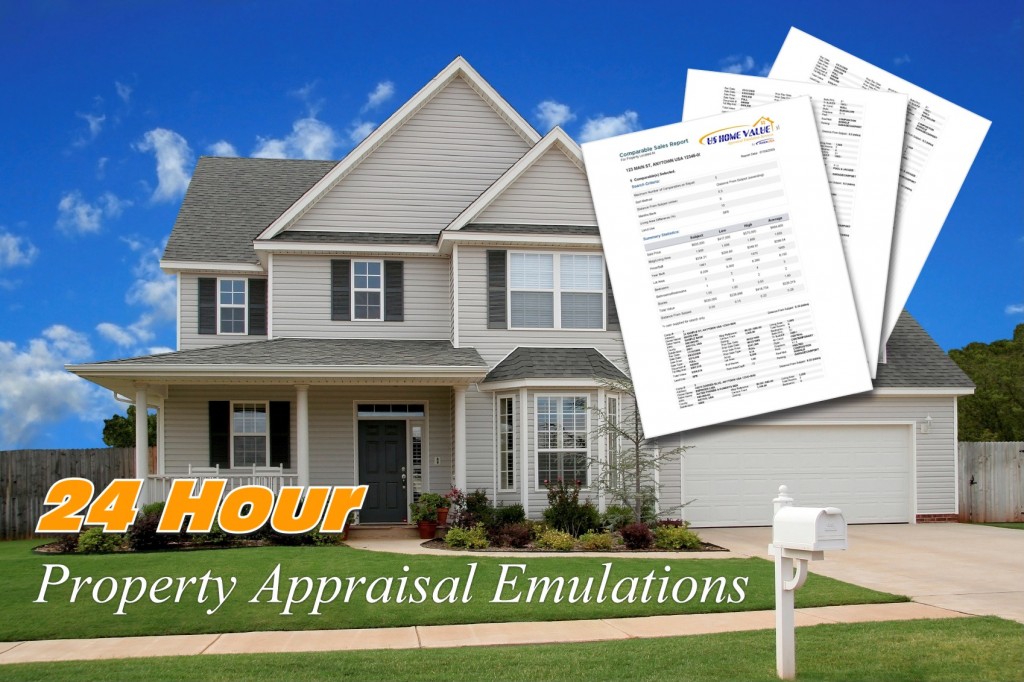 Welcome to the professional's choice for home valuations, US Home Value. To place a property appraisal emulation order, take a few minutes to look around our new web site. Learn about our 24 hour home value report that can analyze your primary residence, second home or rental property so you can make informed decisions with ease.
Property Appraisal Emulation
Stop guessing what your home is worth. US Home Value performs an independent emulation of a property appraisal. Since we do benefit from a commission of any kind influenced by an interest in buying, selling or financing your home (e.g., agent or loan officer), we are proud to offer an independent unbiased report for your primary residence or rental property.
Home Values by a Person, not a Personal Computer
Instead of relying upon automated calculations of local market conditions and inaccurate property characteristics, each US Home Value Report is processed by an actual human being. So if there should ever be any discrepancies or concerns, a processor will contact you for clarification or additional information.
If you have a need for numerous valuations, discounted pricing and other account options are available for volume users.