Learn the Value of Contra Costa County Homes
Incorporated in 1850, Contra Costa County is a primarily suburban area located in the northern part of the East Bay region outside San Francisco. It covers 804 square miles and is divided into three sub-areas: West, Central, and East. The current population is estimated at 1.2 million with a density of 1,650 people per square mile. Mount Diablo is its most notable landmark with its peak reaching 3,849 feet. Like all bay area counties, the housing market is very active, so before you make an offer to sell or buy a house, get an unbiased estimate of what it's worth by ordering our Contra Costa County Real Estate CMA Home Value Report for any property near Antioch, Brentwood, Clayton, Concord, Danville, El Cerrito, Hercules, Lafayette, Martinez, Moraga, Oakley, Orinda, Pinole, Pittsburg, Pleasant Hill, Richmond, San Pablo, San Ramon, and Walnut Creek.
Get Your Contra Costa County Home Value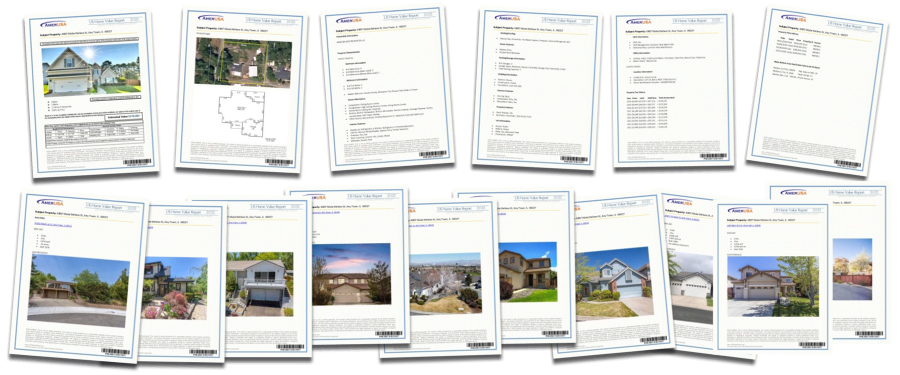 All of our reports are manually processed; no AVMs (automated valuation models) are used. Therefore, we guarantee the accuracy to be +/-5% within 30 days of an officially licensed appraisal or our report is free.
No Realtor Referrals, Just Results in 24 Hours
We do not use Realtors or any third parties. We are a neutral unbiased source of information that is not affiliated with (or influenced by) any real estate agents or brokers. You will receive your home value report within 24 hours directly from our own staff of experienced valuation processors.
Comparative Market Analysis
In addition to the more popular cities, we also provide our services to other areas such as Acalanes Ridge, Alamo, Alhambra Valley, Bay Point, Bayview, Bethel Island, Blackhawk, Byron, Camino Tassajara, Castle Hill, Clyde, Contra Costa Centre, Crockett, Diablo, Discovery Bay, East Richmond Heights, El Sobrante, Kensington, Knightsen, Montalvin Manor, Mountain View, Norris Canyon, North Gate, North Richmond, Pacheco, Port Costa, Reliez Valley, Rodeo, Rollingwood, San Miguel, Saranap, Shell Ridge, Tara Hills, and Vine Hill.
Get our real estate CMA-based multi-page report today featuring property characteristics and details along with images, aerial maps, lot dimensions, comparable sales, MLS list prices and closing archives, tax assessed history, owner of recorded deed, etc.
Contra Costa County Property Appraisal Resources