Learn the Value of Santa Clara County Homes
As the economic center for high technology and one of the wealthiest places in the United States, Santa Clara County is home to Silicon Valley. Despite the hardware and software dominance in its services-based economy, there's a significant share of retail and office support employees too. With average single-family homes priced above $1.2 million, we invite you to check out the value of any property by ordering a Santa Clara County Real Estate CMA Home Value Report for any residential property near Campbell, Cupertino, Gilroy, Los Altos, Los Altos Hills, Los Gatos, Milpitas, Monte Sereno, Morgan Hill, Mountain View, Palo Alto, San Jose, Santa Clara, Saratoga, and Sunnyvale.
Get Your Santa Clara County Home Value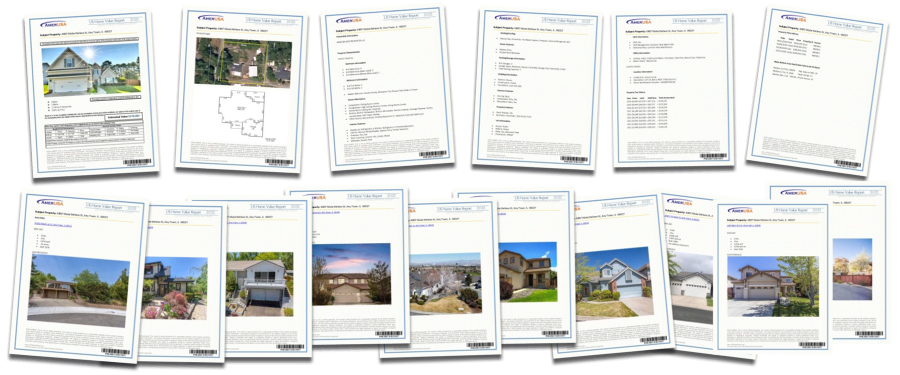 All of our reports are manually processed; no AVMs (automated valuation models) are used. Therefore, we guarantee the accuracy to be +/-5% within 30 days of an officially licensed appraisal or our report is free.
No Realtor Referrals, Just Results in 24 Hours
We do not use Realtors or any third parties. We are a neutral unbiased source of information that is not affiliated with (or influenced by) any real estate agents or brokers. You will receive your home value report within 24 hours directly from our own staff of experienced valuation processors.
Comparative Market Analysis
In addition to the more popular municipalities, we also provide our services to other areas such as Alum Rock, Burbank, Cambrian Park, East Foothills, Fruitdale, Lexington Hills, Loyola, San Martin, and Stanford.
Order our real estate CMA-based multi-page report today featuring property characteristics and details along with images, aerial maps, lot dimensions, comparable sales, MLS list prices and closing archives, tax assessed history, owner of recorded deed, etc.
Santa Clara County Property Appraisal Resources