As the largest city in the contiguous United States, Jacksonville has more than 500 neighborhoods. Traditionally, it's divided into five sections: Northside, Westside, Southside, Arlington, and the Beaches. With approximately 1 million residents, it has a diverse real estate market from the coast to its urban center. If you're looking at homes in the area, you can receive a fast and affordable evaluation of any residence with our comparative market analysis-based U.S. Home Value Report.
Find Out the Value of a Jacksonville Home
For residential property with a maximum of two family units.
Single-Family Homes • Condominiums • Townhomes • Duplexes
Jacksonville Appraisal Emulations
U.S. Home Value Reports are available to real estate investors, homebuyers, and homeowners that want to learn how much a house is worth without having to interact with a real estate agent or spend hundreds of dollars on an appraisal. Our real estate CMA-based report is intended to estimate or emulate how much a Jacksonville appraiser would likely value a particular subject property.
We Estimate Home Values in the Following Areas: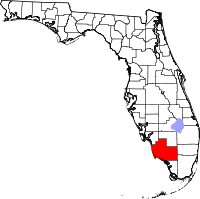 Neighborhoods: Downtown, LaVilla, Brooklyn, Southbank, Riverside and Avondale, Springfield, Eastside, Oakland and Fairfield, San Marco, St. Nicholas, Ortega, Mandarin, Northside, Brentwood, Panama Park, Riverview, Tallulah-North Shore, Westside, Lake Shore, Murray Hill, New Town, Durkeeville, Arlington, Sandalwood, Southside, and Southpoint
Zip Codes: 32003, 32081, 32082, 32092, 32095, 32204, 32205, 32206, 32207, 32210, 32211, 32216, 32217, 32223, 32224, 32225, 32233, 32246, 32250, 32256, 32257, 32258, 32259, 32266, and 32277.
Jacksonville Property Appraisal Resources
Government Offices
Duval County Property Appraiser
Appraisers
Real Estate Appraiser Licensee Search
Real Estate Agents
https://www.realtor.com/realestateagents/jacksonville_fl
---
Our Appraisal Emulation Process
Each U.S. Home Value Report is produced by a highly skilled valuation processor that manually researches and assesses the market value of your subject property. Because our reports are performed by experienced professionals – as opposed to algorithms relying invalid living areas and property characteristics – this enables us to maintain a low margin of error. Here's an overview of our process:
Step 1. Property Questionnaire
The first step involves asking if any improvements have been made or if there are any significant repairs needed. Adding a new bedroom or failing to update an old kitchen could have a substantial impact on a home's value.
Step 2. Subject Property Research
Using a number of private and government resources, our processor will retrieve all of the relevant data about the subject property, including its living area, rooms, lot, amenities, etc.
Step 3. Comparable Properties Search
In order to perform the next step, a comparative market analysis, our processor must locate a minimum of five comparable properties known as "sales comps." These are homes that have recently sold in the local area that share similar characteristics with the subject property.
Step 4. Comparative Market Analysis

The second to last step requires a valuation processor to perform a comparative market analysis (also known as a real estate CMA) by analyzing each comparable property and comparing it against the subject property to formulate an opinion of its estimated value.
Step 5. Report Preparation and Delivery