According to the World Atlas USA, Hernando County is the center of Florida, geographically. Over 200,000 people live there and more than half of them reside in its largest community, Spring Hill. The City of Brooksville is its county seat where all of the real estate records are maintained. If you need to determine the value of a residential property in Hernando County, order a real estate CMA-based U.S. Home Value Report.
Find out the Value of a Home in Hernando County
See a full-size Sample Report.
Single-Family Homes • Condominiums • Townhomes • Duplexes
Hernando County Appraisal Emulations
If you want to know how much your house is worth without spending hundreds of dollars on a real estate appraisal, order our U.S. Home Value Report. It's an appraisal emulation that estimates how much an Hernando County appraiser would likely value your home.
We Estimate Home Values in the Following Areas: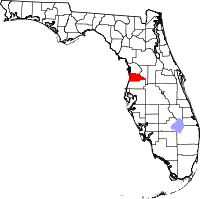 Municipalities: Brooksville, Weeki Wachee, Aripeka, Bayport, Brookridge, Garden Grove, Hernando Beach, High Point, Hill 'n Dale, Istachatta, Lake Lindsey, Masaryktown, Nobleton, North Brooksville, North Weeki Wachee, Pine Island, Ridge Manor, South Brooksville, Spring Hill, Spring Lake, Timber Pines, Weeki Wachee Gardens, and Wiscon. Other areas may also include Croom, Rolling Acres, and Ridge Manor West.
Zip Codes: 34609, 34608, 34606, 34601, 34613, 34604, 34614, 33597, 34602, 34607, 34661, 34603, 34605, 34611, and 34636.
Hernando County Property Appraisal Resources
Hernando County Property Appraiser
Hernando County Property Taxes
---
Our Appraisal Emulation Process
Unlike the Automated Valuation Models which calculate the "often wrong" estimated values on real estate sites, we have experienced valuation processors that individually research, assess, and prepare your report. Here's an overview of our process:
Step 1. Property Questionnaire
The first step (if you are familiar with the subject property) is to ask you a few important questions about the home, especially concerning any improvements that have been made or are needed. Having a new kitchen and updated bathrooms could have a significant impact on a home's value so be sure to tell us.
Step 2. Subject Property Research
Our processors then go on a fact finding mission to retrieve as much data as possible about the subject property, including its size, rooms, lot, amenities, etc.
Step 3. Comparable Properties Search
Better known as "real estate comps" or "sales comps," this process involves finding, evaluating, and selecting recently sold properties in the immediate area (a minimum of 5, but often 10 or more).
Step 4. Comparative Market Analysis

Also referred to as a "real estate CMA" – once all of the data has been collected and compiled, each comparable property is analyzed and compared against the subject property to assist in formulating an opinion of its estimated value.
Step 5. Report Preparation and Delivery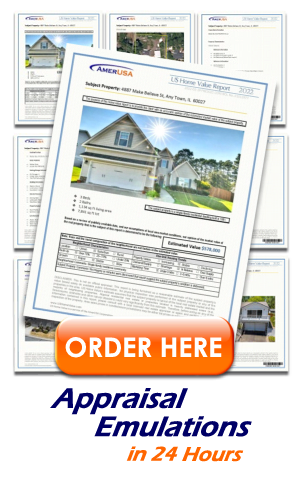 The final step is to assemble a multi-page report that is emailed as a PDF within 24 hours and comes complete with a full set of sales comps, property details, images, and more.