Palm Beach County has numerous golf courses and sandy beaches. It stretches from the Atlantic coast to the rural inland areas including the tip of the Everglades national park. There are over 1.5 million people living throughout its territory in some of the most expensive real estate in the United States. If you're contemplating buying or selling property there, you may research the value of any residence in Palm Beach County by ordering a real estate CMA-based U.S. Home Value Report.
Find out the Value of a Home in Palm Beach County
See a full-size Sample Report.
Single-Family Homes • Condominiums • Townhomes • Duplexes
Palm Beach County Appraisal Emulations
If you want to know how much your house is worth without spending hundreds of dollars on a real estate appraisal, order our U.S. Home Value Report. It's an appraisal emulation that estimates how much an Palm Beach County appraiser would likely value your home.
We Estimate Home Values in the Following Areas: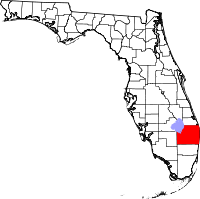 Municipalities: Palm Beach County home value report for your residential property in Atlantis, Belle Glade, Boca Raton, Boynton Beach, Delray Beach, Greenacres, Lake Worth, Pahokee, Palm Beach Gardens, Riviera Beach, South Bay, Westlake, West Palm Beach, Briny Breezes, Cloud Lake, Glen Ridge, Gulf Stream, Haverhill, Highland Beach, Hypoluxo, Juno Beach, Jupiter, Jupiter Inlet Colony, Lake Clarke Shores, Lake Park, Lantana, Loxahatchee Groves, Manalapan, Mangonia Park, Ocean Ridge, Palm Beach, Palm Beach Shores, and South Palm Beach. Other areas may also include Acacia Villas, Belle Glade Camp, Boca Del Mar, Boca Pointe, Cabana Colony, Canal Point, Century Village, Cypress Lakes, Fremd Village-Padgett Island, Golden Lakes, Gun Club Estates, Hamptons at Boca Raton, Juno Ridge, Jupiter Farms, Kenwood Estates, Kings Point, Lake Belvedere Estates, Lake Harbor, Lake Worth Corridor, Lakeside Green, Lakewood Gardens, Limestone Creek, Mission Bay, Pine Air, Plantation Mobile Home Park, Royal Palm Estates, San Castle, Sandalfoot Cove, Schall Circle, Seminole Manor, Stacy Street, The Acreage, Villages of Oriole, Watergate, Westgate, and Whisper Walk.
Zip Codes: 33411, 33463, 33414, 33458, 33467, 33415, 33461, 33436, 33076, 33418, 33433, 33428, 33437, 33462, 33409, 33410, 33435, 33407, 33445, 33460, 33404, 33417, 33406, 33401, 33426, 33484, 33446, 33470, 33472, 33440, 33496, 33444, 33431, 33486, 33434, 33432, 33430, 33487, 33405, 33413, 33408, 33478, 33498, 33412, 33469, 33483, 33403, 33477, 33449, 33480, 33473, 33476, 33493, 33438, 33416, 33402, 33420, 33419, 33422, 33421, 33425, 33424, 33427, 33429, 33439, 33447, 33454, 33448, 33459, 33468, 33474, 33481, 33482, 33488, 33497, 33499, 33464, 33466, and 33465.
Palm Beach County Property Appraisal Resources
Palm Beach County Property Appraiser
Palm Beach County Property Tax
---
Our Appraisal Emulation Process
Unlike the Automated Valuation Models which calculate the "often wrong" estimated values on real estate sites, we have experienced valuation processors that individually research, assess, and prepare your report. Here's an overview of our process:
Step 1. Property Questionnaire
The first step (if you are familiar with the subject property) is to ask you a few important questions about the home, especially concerning any improvements that have been made or are needed. Having a new kitchen and updated bathrooms could have a significant impact on a home's value so be sure to tell us.
Step 2. Subject Property Research
Our processors then go on a fact finding mission to retrieve as much data as possible about the subject property, including its size, rooms, lot, amenities, etc.
Step 3. Comparable Properties Search
Better known as "real estate comps" or "sales comps," this process involves finding, evaluating, and selecting recently sold properties in the immediate area (a minimum of 5, but often 10 or more).
Step 4. Comparative Market Analysis

Also referred to as a "real estate CMA" – once all of the data has been collected and compiled, each comparable property is analyzed and compared against the subject property to assist in formulating an opinion of its estimated value.
Step 5. Report Preparation and Delivery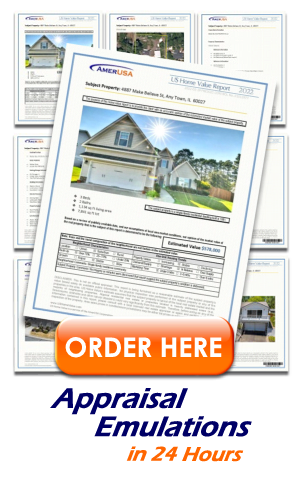 The final step is to assemble a multi-page report that is emailed as a PDF within 24 hours and comes complete with a full set of sales comps, property details, images, and more.