Learn the Value of Camden County Homes
Camden County was formed in 1844 from part of Gloucester County with the City of Camden designated as its county seat. Its name was derived from Charles Pratt who was first to hold the title of Earl Camden; he was also a British judge and a civil libertarian. There are estimated to be 524,000 residents covering its territory of approximately 227 square miles, so homeowners and buyers will find it has a very active real estate market. For those that need to know how much a house is worth, we recommend ordering a Camden County Real Estate CMA Home Value Report for any house near the areas of Camden, Gloucester City, Audubon, Audubon Park, Barrington, Bellmawr, Berlin, Brooklawn, Chesilhurst, Clementon, Collingswood, Gibbsboro, Haddon Heights, Haddonfield, Hi-Nella, Laurel Springs, Lawnside, Lindenwold, Magnolia, Merchantville, Mount Ephraim, Oaklyn, Pine Hill, Runnemede, Somerdale, Stratford, Woodlynne, Berlin, Cherry Hill, Gloucester, Haddon, Pennsauken, Voorhees, Waterford Winslow, Ashland, Barclay, Blackwood, Cherry Hill Mall, Echelon, Ellisburg, Glendora, Golden Triangle, Greentree, Kingston Estates, and Springdale.
Get Your Camden County Home Value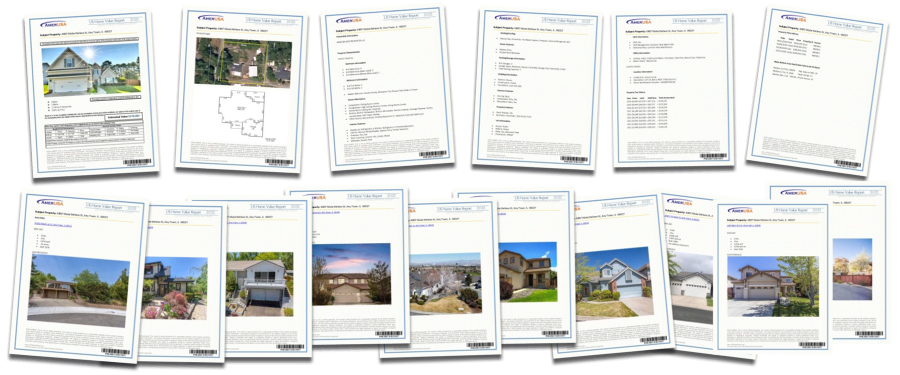 All of our reports are human reviewed. We do not use AVMs (automated valuation models). Therefore, we guarantee the accuracy to be +/-5% within 30 days of an officially sealed appraisal or our report is free.
No Realtor Referrals, Just Results in 24 Hours
We do not share information with Realtors or any third parties. You will receive your home value report within 24 hours directly from us, an unbiased source of information that is not affiliated with (or influenced by) any real estate sales agents or brokers.
Comparative Market Analysis
In addition to the more popular cities, we sometimes provide our services to suburban and rural areas like Albion, Ancora, Atco, Blenheim, Blue Anchor, Braddock, Cedar Brook, Chews Landing, Coffins Corner, Downs Farm, Elm, Erial, Glendale, Grenloch, Kirkwood, Kresson, Lakeland, Louden, New Freedom, Osage, Sicklerville, Tansboro, Waterford Works, West Berlin, and Woodcrest.
Get our real estate CMA-based multi-page report today featuring property characteristics and details along with images, aerial maps, lot dimensions, comparable sales, MLS list prices and closing archives, tax assessed history, owner of recorded deed, etc.
Camden County Property Appraisal Resources