Learn the Value of Hunterdon County Homes
Comprised of fertile soils and rolling hills, Hunterdon County was formed in 1714 by separating it from Burlington County. Most of it lies in the geographic region known as the Delaware Valley. One of its more notable accolades is having the second-lowest level of child poverty of any county in the United States. With over 129,000 residents, it has a robust real estate market that requires one to perform their due diligence when buying or selling a home. So order a Hunterdon County Real Estate CMA Home Value Report for any property near the areas of Lambertville, Bloomsbury, Califon, Flemington, Frenchtown, Glen Gardner, Hampton, High Bridge, Lebanon Borough, Milford, Stockton, Clinton, Alexandria, Bethlehem, Delaware, East Amwell, Franklin, Holland, Kingwood, Lebanon, Raritan Township, Readington, Tewksbury, Union, West Amwell, Annandale, and Whitehouse Station.
Get Your Hunterdon County Home Value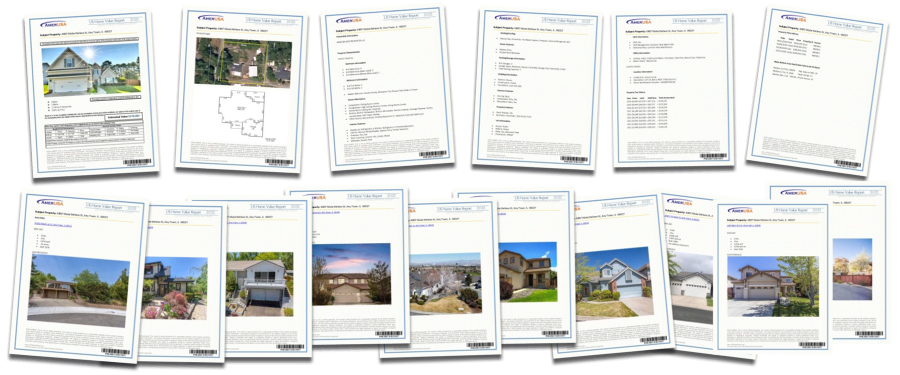 All of our reports are human reviewed. We do not use AVMs (automated valuation models). Therefore, we guarantee the accuracy to be +/-5% within 30 days of an officially sealed appraisal or our report is free.
No Realtor Referrals, Just Results in 24 Hours
We do not share information with Realtors or any third parties. You will receive your home value report within 24 hours directly from us, an unbiased source of information that is not affiliated with (or influenced by) any real estate sales agents or brokers.
Comparative Market Analysis
In addition to the more popular cities, we often provide our services to other areas like Alexauken, Allens Corner, Allerton, Alvater Corner, Amsterdam, Amwell, Anthony, Baptistown, Barbertown, Barley Sheaf, Bartles Corners, Bells Crossing, Bissell, Boss Road, Bowne, Brookville, Bunnvale, Buttonwood Corners, Byram, Cedar Heights, Centerville, Charlestown, Cherryville, Clarksville, Cloverhill, Cokesbury, Coles Mills, Copper Hill, Croton, Cushetunk, Darts Mills, Dilts Corner, Dreahook, Everittstown, Fairmount, Farmersville, Flemington Junction, Furmans Corner, Gary Corner, Grandin, Hamden, Hampton Junction, Headquarters, Hensfoot, Hoffmans, Holcomb Mills, Hughesville, Idell, Jutland, Kingtown, Klinesville, Lansdowne, Larisons, Corners, Laurel Farms, Linvale, Little Brook, Little York, Littletown, Locktown, Lower Fairmount, Lower Valley, Mariannes Corner, McCrea Mills, McPherson, Mechanicsville, Mechlings Corner, Milltown, Mount Airy, Mount Joy, Mount Lebanon, Mount Pleasant, Mount Salem, Mountainville, Muirhead, New Hampton, Newport, Norton, Oak Grove, Oldwick, Palmyra, Pattenburg, Penwell, Perryville, Pierce Heights, Pittstown, Pleasant Run, Point Breeze, Polktown, Potterstown, Pottersville, Prallsville, Quakertown, Raven Rock, Readingsburgh, Readington Village, Reaville, Red Mill, Riegel Ridge, Rileyville, Ringoes, Riverside, Rockefellows Mills, Rocktown, Rosemont, Rowland's Mills, Sand Brook, Sandy Ridge, Scrappy Corner, Sergeantsville, Sidney, Snydertown, Spring Mills, Spruce Run, Stanton, Stone Mill, Sunnyside, Sutton, Swinesburg, Thachers Hill, Three Bridges, Tumble Falls, Unionville, Valley, Vanlieu Corners, Van Syckel, Vernoy, Voorhees Corner, Wertsville, West Portal, Whitehouse, and Woodglen.
Get our real estate CMA-based multi-page report today featuring property characteristics and details along with images, aerial maps, lot dimensions, comparable sales, MLS list prices and closing archives, tax assessed history, owner of recorded deed, etc.
Hunterdon County Property Appraisal Resources