Learn the Value of Mercer County Homes
Founded in 1838, Mercer County was formed from parts of neighboring counties. It features generally flat lands and a low-lying coastal plain with only a few hills near the Delaware River. Its highest hill is 480 ft above sea level and its lowest point is at sea level. There are 388,000 residents and a 144,000 housing units across its 228.89 square miles, so its real estate market has plenty of activity. Learn the value of a house by ordering a Mercer County Real Estate CMA Home Value Report for any property near the areas of Trenton, Hightstown, Hopewell, Pennington, Princeton, East Windsor, Ewing, Hamilton, Hopewell, Lawrence, Robbinsville, West Windsor, Groveville, Hamilton Square, Lawrenceville, Mercerville, Princeton Junction, Twin Rivers, White Horse, and Yardville.
Get Your Mercer County Home Value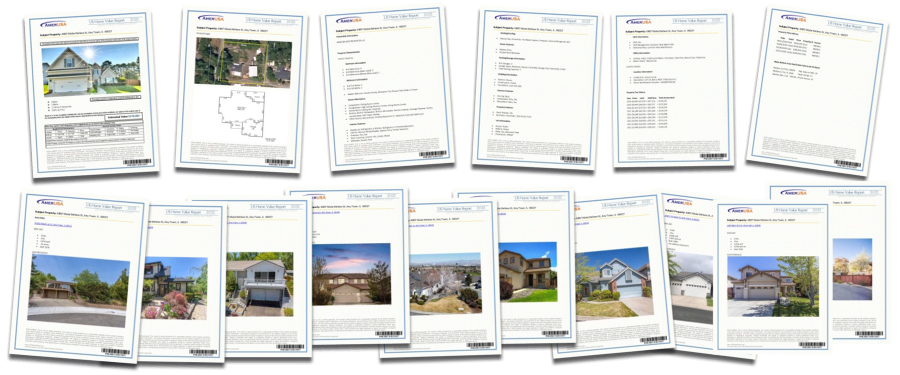 All of our reports are human reviewed. We do not use AVMs (automated valuation models). Therefore, we guarantee the accuracy to be +/-5% within 30 days of an officially sealed appraisal or our report is free.
No Realtor Referrals, Just Results in 24 Hours
We do not share information with Realtors or any third parties. You will receive your home value report within 24 hours directly from us, an unbiased source of information that is not affiliated with (or influenced by) any real estate sales agents or brokers.
Comparative Market Analysis
In addition to the more popular cities, we often provide our services to other areas like Ackors Corner, Allens Station, Altura, Bakersville, Baldwins Corner, Battle Monument, Bear Tavern, Berkeley Square, Berrien City, Braeburn Heights, Briar Manor, Briarcrest, Briarwood, Broad Street Park, Cadwalader Heights, Carsons Mills, Cedar Grove, Centerville, Central West, Chambersburg, Chestnut Park, Chewalla Park, Churchill Green, Clarksville, Coalport/North Clinton, Colonial Lakelands, Coopers Corner, Coxs Corner, Creston, Delaware Rise, Deutzville, Downtown Trenton, Duck Island, Dutch Neck, East Trenton, East Trenton Heights, Edgebrook, Edinburg, Edinburg Park, Eilers Corner, Eldridge Park, Etra, Ewing, Ewing Park, Ewing/Carroll, Ewingville, Extonville, Fernwood, Ferry Road Manor, Fisher/Richey/Perdicaris, Fleetwood Village, Franklin Corner, Franklin Park, Glen Afton, Glendale, Glenmoore, Golden Crest, Golf View Manor, Green Curve Heights, Greenwood/Hamilton, Grover's Mill, Haines Corner, Hampton Hills, Hanover/Academy, Harbourton, Harneys Corner, Harts Corner, Heath Manor, Hickory Corner, Hickory Hill Estates, Hillcrest, Hillside Terrace, Hillwood Lakes, Hillwood Manor, Hiltonia, Hopewell Valley, Hutchinson Mills, Lakeside Park, Lamberton, Lawrence Station, Lewisville, Locust Corner, Maple Shade, Marshalls Corner, Meadows Terrace, Mill Hill, Millstone, Moore, Mount Rose, Mountainview, New Canton, New Sharon, North 25, North Crosswicks, North Trenton, Nottingham, Old Mill Farms, Pages Corners, Parkside, Parkway Village, Pennington/Prospect, Penns Neck, Pleasant Valley, Pond Run, Port Mercer, Post Corner, Princessville, Princeton Colonial Park, Princeton Estates, Princeton Ivy East, Princeton North, Prospect Heights, Prospect Park, Quaker Bridge, Quaker Gardens, Rosedale, Rosemont, Scudders Falls, Shabakunk Hills, Sherbrook Estates, Sherbrooke Manor, Slackwood, Somerset, South Trenton, Spring Meadows, Stoutsburg, Sturwood Hamlet, Stuyvesant/Prospect, The Island, The Orchards, Titusville, Top Road, Trenton Gardens, Villa Park, Village on the Green, Warner Village, Washington Crossing, Weber Park, West End, West Trenton, Wilbur, Wilburtha, Windsor, Woodsville, Wynnewood Manor, and Yardville Heights.
Get our real estate CMA-based multi-page report today featuring property characteristics and details along with images, aerial maps, lot dimensions, comparable sales, MLS list prices and closing archives, tax assessed history, owner of recorded deed, etc.
Mercer County Property Appraisal Resources