Learn the Value of Middlesex County Homes
Established in 1683 along the Raritan River, Middlesex County is topographically flat with the majority of it on the inner coastal plain, the rest on the Eastern Piedmont. Its elevation ranges from sea level to 300 feet above it. There are 864,000 residents scattered across its 323 square miles which makes for a strong housing industry due in part to its close proximity to New York City. Homebuyers and sellers can now learn the value of a house by ordering a Middlesex County Real Estate CMA Home Value Report for any property near the areas of New Brunswick, Perth Amboy, South Amboy, Carteret, Dunellen, Highland Park, Jamesburg, Metuchen, Middlesex, Milltown, Sayreville, South Plainfield, South River, Spotswood, Cranbury, East Brunswick, Edison, Monroe, North Brunswick, Old Bridge, Piscataway, Plainsboro, South Brunswick, Woodbridge, Avenel, Brownville, Clearbrook Park, Colonia, Concordia, Cranbury, Dayton, Fords, Heathcote, Iselin, Kendall Park, Kingston, Laurence Harbor, Madison Park, Monmouth Junction, Old Bridge, Plainsboro Center, Port Reading, Princeton Meadows, Rossmoor, Sewaren, Society Hill, Whittingham, and Woodbridge.
Get Your Middlesex County Home Value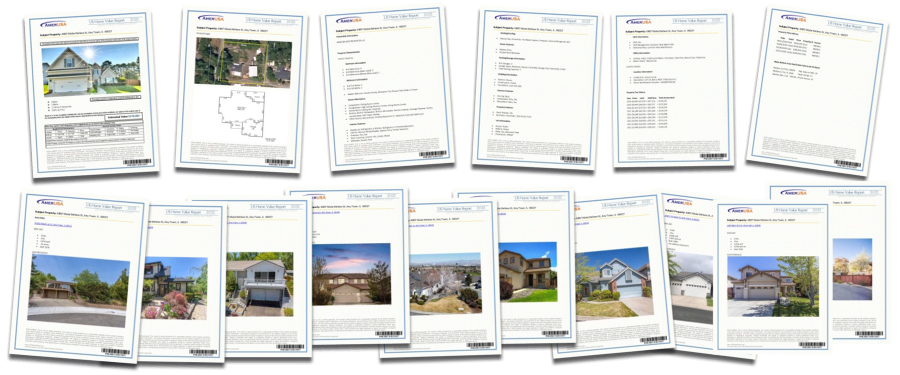 All of our reports are human reviewed. We do not use AVMs (automated valuation models). Therefore, we guarantee the accuracy to be +/-5% within 30 days of an officially sealed appraisal or our report is free.
No Realtor Referrals, Just Results in 24 Hours
We do not share information with Realtors or any third parties. You will receive your home value report within 24 hours directly from us, an unbiased source of information that is not affiliated with (or influenced by) any real estate sales agents or brokers.
Comparative Market Analysis
In addition to the more popular cities, we often provide our services to other areas like Adams, Applegarth, Avon Park, Barber, Berdines Corner, Black Horse, Bonhamtown, Boynton Beach, Brookview, Browntown, Brunswick Gardens, Cheesequake, Chrome, Clara Barton, Clearbrook, Cottageville, Cottrell Corners, Cranbury Station, Crossmans, Deans, Dunhams Corner, East Spotswood, Edgars, Edgebrook, Ernston, Fairview Knolls, Farrington Lake Heights, Feaster Park, Fieldville, Franklin Park, Fresh Ponds, Georges Road, Gillespie, Gillilandtown, Gravel Hill, Greensand, Half Acre, Halls Corner, Harbor Terrace, Haven Homes, Hazelton, Herberts, Hoffman, Hopelawn, Jamesburg Gardens, Jamesburg Park, Jefferson Park, John J Delaney Homes, Keasbey, Lahiere, Laurel Park, Lawrence Brook Manor, Lincoln Park (Edison), Lincoln Park (New Brunswick), Lindenau, Little Rocky Hill, Lynn Woodoaks, MacArthur Manor, Maple Meade, Martins Landing, Matchaponix, Maurer, Mechanicsville, Melrose, Menlo Park, Menlo Park Terrace, Middlesex Downs, Moerls Corner, Morgan, Morgan Heights, Morristown, Mounts Mills, New Dover, New Durham, New Market, Newton Heights, Newtown, Nixon, North Edison, North Stelton, Oak Tree, Old Church, Orchard Heights, Outcalt, Parlin, Patricks Corner, Paulas Corner, Phoenix (Edison), Phoenix (Sayreville), Possumtown, Potters, Prospect Plains, Pumptown, Randolphville, Raritan Gardens, Raritan Landing, Raritan Manor, Red Lion, Redshaw Corner, Riverview Manor, Robinvale, Samptown, Sand Hills (Edison/Woodbridge), Sand Hills (South Brunswick), Sayerwood South, Sayre Woods, Sayreville Junction, Sayreville Station, Schalks, Scotts Corner, Shore Road Estates, Shore View, South Brunswick Terrace, South Old Bridge, Spotswood Manor, Stelton, Tanners Corner, Texas, Thomas J Dohany Homes, Tracy, Union Valley, Valentine, Washington Heights, Washington Park, West Carteret, Westons Mills, William Dunlap Homes, Woodbridge Oaks, and Wyckoffs.
Get our real estate CMA-based multi-page report today featuring property characteristics and details along with images, aerial maps, lot dimensions, comparable sales, MLS list prices and closing archives, tax assessed history, owner of recorded deed, etc.
Middlesex County Property Appraisal Resources