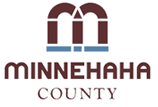 Property values change regularly in Minnehaha County. Before you decide to purchase or sell any residential real estate, do your research first. See what your home is worth by ordering our Minnehaha County home value report. We perform appraisal emulations for properties in Baltic, Brandon, Colton, Crooks, Dell Rapids, Garretson, Hartford, Sioux Falls, and Valley Springs.
Based in part on conventional appraisal methods, receive your estimated market value from a trusted independent source. It's important to have an unrelated third party deliver an opinion as to what your home is worth. We are not motivated by receiving a commission or maintaining a professional relationship.
Each report usually comes with photos, mapping, sales comparables, historical MLS data, tax assessor information, current ownership and more. Results are offered by fax or email in less than 24 business hours.
Minnehaha County Home Value
Minnehaha County Property Appraisal Resources
Minnehaha County Tax Assessment